We are a professional company that offers the highest quality poker chips, playing cards, dice and cups & accessories and other casino supplies to individuals and game rooms.

We sell a wide range of products for all casino games played all over the world. The products can be classified into five catalogues including playing card, poker chips, dice & cups, and accessories. In which, playing card can be divided into plastic playing card and paper paper playing card. Poker chips can be divided into clay and ABS poker chips. Dices we sell are mainly acrylic dice and melamine dice. Accessories are poker card shoes, dealer buttons, table top felt, chip case & holder, and cut card.etc

Our company can also produce customized poker chips and customized playing cards specified to your game room requirements.

We are proud to service the business in the casino industry with a name that symbolizes prompt, courteous service as well as quality merchandise for a good price.

Our goal is to make sure you are satisfied with your purchase & enjoy a safe shopping experience. We are constantly trying to improve our website to satisfy our customer's needs. You will not be disappointed with the selection, quality, & pricing of our products! Please contact us if you have any suggestions.

Jiangxi Hengte Industry Co., Ltd. (Shanghai Co: Eling Industry Co., Limited) is a multinational enterprises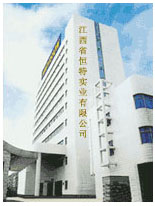 group which mainly manufacturing and selling playing cards, self-inking stamps & other promotional gifts. Over 10 years we devote ourselves to be one of the most professional suppliers in areas of office supply, recreation and light industry of China. We have exported our goods to more than 30 countries and regions such as USA, Canada, Chile, Panama, Finland, England, Italy, Spain, India etc.
Currently, the annual production capacity of playing cards exceeds 300,000 dozens and over 2,300,000 pieces of stamps. Being a Export-oriented group in China, Our Company 11' revenue has reached 8 million U.S.dollars with growth rate over 15%.