Playing Card Factory
---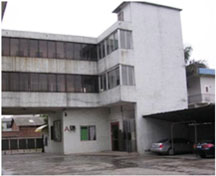 The factory is sino-Hongkong joint venture enterprise. One of Shareholders, Hongkong Weiye Printing Products Co., enjoys 30 years¡¯ experience in line of playing cards.
We specializes in all kinds of mid-range and high-grade paper playing cards and plastic playing cards. We offer all sorts of playing cards, including casino cards for serious card players, specialized cards for various games, custom printed playing cards with customized design and copy for professional/promotional/personal use, collectible cards,
unusual cards, and cards for many tastes and interests.
We have registered the "Royal" brand in line of playing cards in China since 1998. Royal playing cards are popularly used by card room and casino in Europe, Middle East Market, North America & South America and so on.
We also act as OEM for Bee, Royal, Nap, Dollar, Titanic, Coca-Cola, Marlboro, Futuro, Belluca, Black Label, Chivas Regal and much more.
¡¡